The accommodation
Just a short distance from the heart of the splendor and the nightlife of Laganas, our accommodation invites you to an enviroment of unique comfort, modern aesthetics and a unique architecture that is in harmony with the Zakynthian environment.
Our hotel offers comfortable and modern rooms that were completely refurbished in 2018 and 2019. Its location is the ideal base for those who love the lively nightlife while at the same time its location makes an ideal starting point for discovering the whole of Zakynthos, an island with many centuries os civilization and history.
At a glance
The hotel offers affordable accommodation with renovated rooms. Our guestrooms are all equipped with all the standard modern comforts.
If you are looking for a cosy hotel in Laganas, our hotel is the place to be.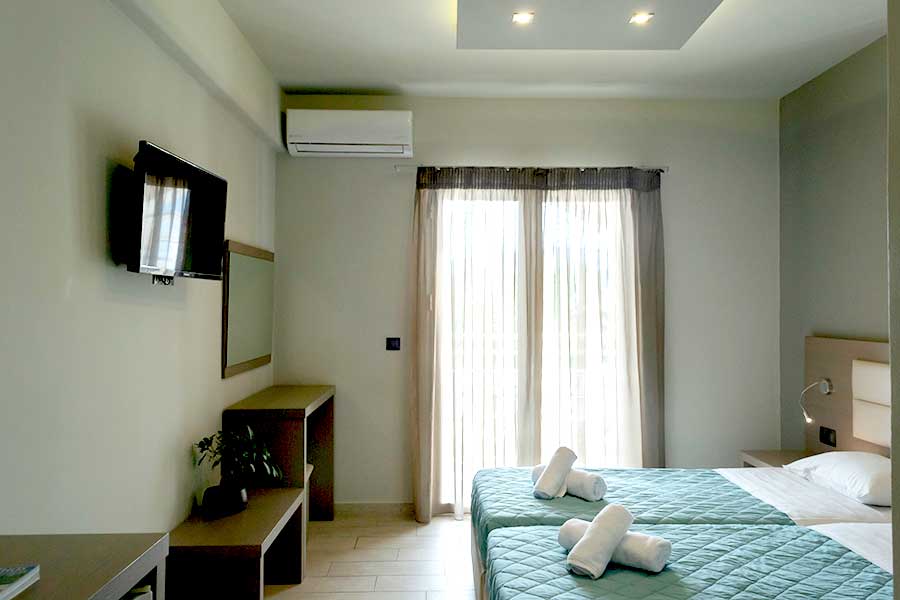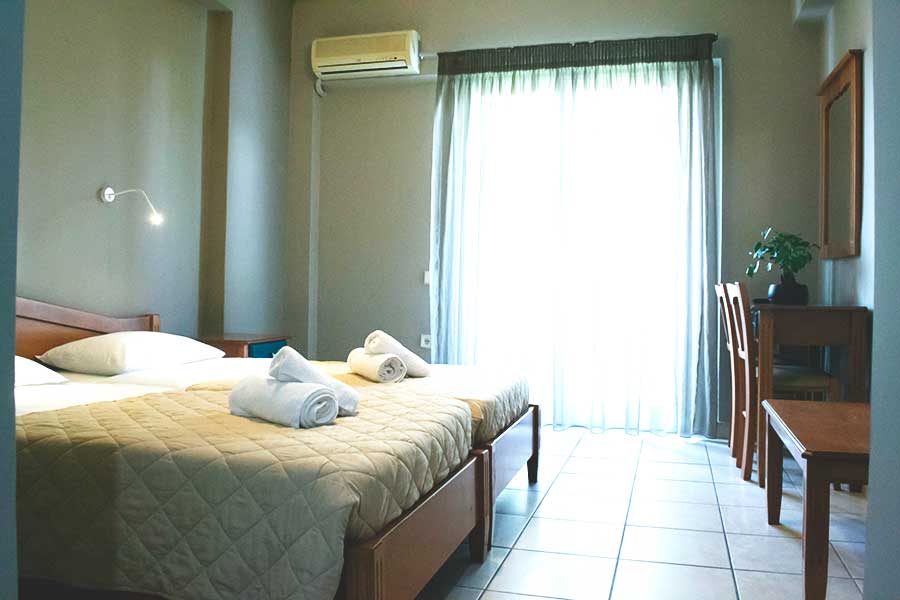 In room amenities
Our hotel has 59 comfortable and well equipped rooms with private bathroom as well as:
Air Condition
TV
Refrigerator
Hairdryer
Telephone
Balcony
Free wireless internet access (Wi-Fi)